Every now and then, the universe smiles down on me and gives me an unexpected gift. For instance, last year on my birthday, my mom brought some Missouri Lottery tickets and stuck them in my card. One of those tickets won me $500. It was awesome.
Similarly awesome, at least in terms of karmic enjoyment, was this morning at Bill & Hillary Clinton National Airport. As my wife, daughter, and I were sitting across from gate 4, out strolled none other than everyone's second-favorite frivolous spender1 (and first-favorite terrible constitutional officer), Dennis Milligan, along with his wife, Tina.
Upon seeing the Treasurer of State bedecked in obvious vacationwear, I must've grinned slightly. Because, when we made eye contact, his scowl was immediate and hilarious. But that moment of humor couldn't hold a candle to the look of rage and horror that crept over Mr. Milligan face as he made eye-contact with me on the plane, saw my smiling visage, and realized that we were both traveling on the same flight.2
When we deplaned in the ATL, the opportunity to snap a few photos of the whole situation was too great to pass up. So, I did.
I call this one, "Bad Shorts, Bad Haircut."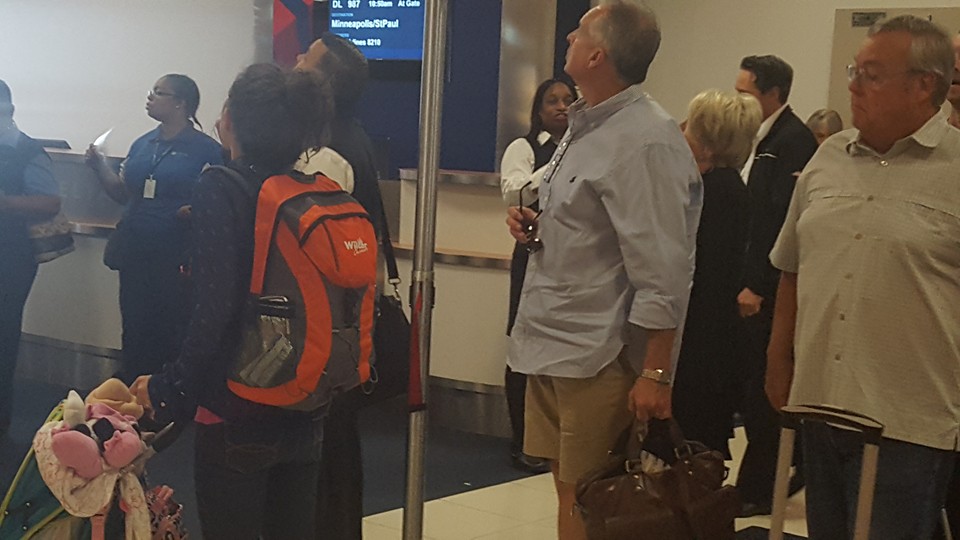 This one, I've named, "Bemused Jerk Studies Gate Assignments (A Photo Journey Into The Mind)."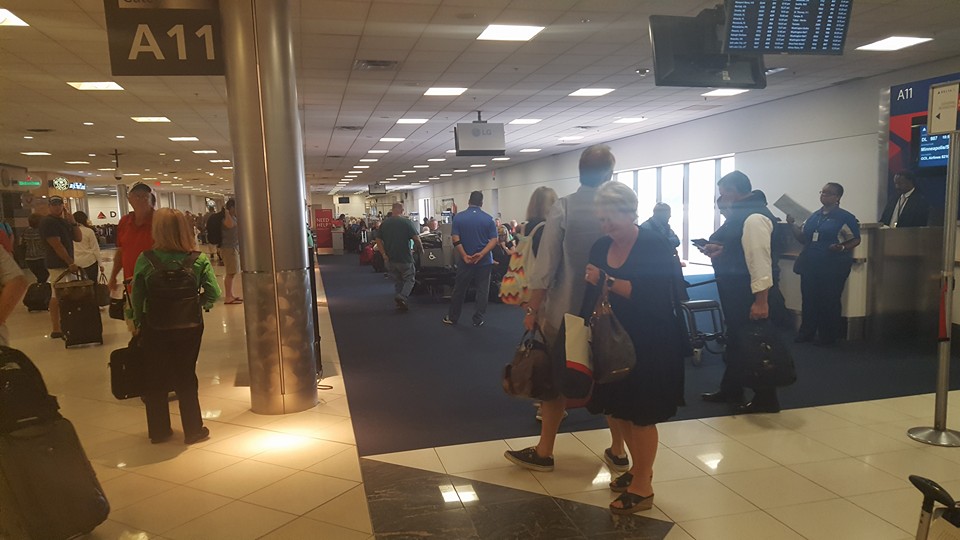 Finally, I've labeled this one, "Hubris Kills Short-term Memory: A Look Back At Gate Assignments."
Right after the third one was taken, I'm pretty sure Tina noticed that I was standing there, taking pictures. She forced a smile, and I reciprocated. I even made it a point not to curse in front of her, not because I worried about Milligan suddenly feeling froggy, but because Tina is a nice enough person that it didn't seem necessary at the time. Besides, I'd hate for Milligan to again "need" a sling and bedrest for his "injuries".3
Sadly, it was in Atlanta4 that the Milligans and the Campbells parted ways. We were headed west for the whitewater rapids of Utah. The Milligans were headed…somewhere else. Probably to a consultation with Dr. Elist, or possibly the Moonlight Bunny Ranch. Either of those seem plausible, but I can't be sure because I didn't ask.
Ultimately, I just wish I'd known that today and tomorrow were true vacation days for the Treasurer of State — I always assumed that a guy who almost never came to the Capitol didn't need to take actual vacations from work. Though, as a rather astute lady on Facebook pointed out, Arkansas is probably better off when Dennis Milligan is not in the office, so…wherever you are tonight, Dennis Milligan, thank you for leaving, if only for a short time.
I wish you reasonably safe travels and the gift of sun finding those white, white legs of yours.