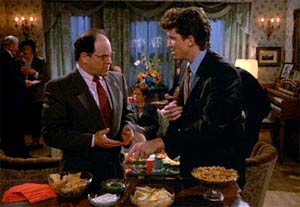 See here for previous posts in this series.
Bill Name: AN ACT TO DEFINE "TERMINATE" AS THAT TERM APPLIES TO ELIGIBILITY FOR RETIREMENT UNDER THE ARKANSAS PUBLIC EMPLOYEES' RETIREMENT SYSTEM
Sponsor: Allen Kerr (R-32), 501-225-3170, allen.kerr@arkansashouse.org; Jane English (R-42), 501-257-7670, jane.english@arkansashouse.org; Tim Summers (R-99), 479-273-0773, tim.summers@arkansashouse.org.
Purpose: To add a definition of "terminate" to Arkansas Code Annotated § 24-4-520, concerning termination requirements for retirement.  That definition would require that the person (whether elected or hired) have (1) ended his employment (or have left the elected office through resignation, removal, or anything else that separates him from the office); (2) have severed the employer/employee relationship (or have severed himself from the elected position); and (3) have ceased to perform the functions of his position.  Leaves of absence would not count.
Pros for Average Arkansans: This bill is in response to the "double dipping" issue and it would seem to repeal by implication the current § 24-4-520(b)(1)(A), which allows people to come back to their position after a leave of 180 days, thereby taking retirement and a paycheck at the same time.
Cons for Average Arkansans: Eh…none?  None that I can think of at least.  I don't think the average Arkansan thinks it's a good policy to let people sit out for six months, only to return and get paid for the same job they're "retired" from.  It sort of kills the meaning of "retired" otherwise.
Recommendations: Change the wording so that it explicitly removes the ability to come back after 180 days.  After all, if that's the goal of the bill, it makes sense to tackle that clause head-on and not create the legal headache of people suing to determine whether (b)(1)(A) is still in effect.
Official BHR Position: Support with recommendations
And, just for fun: