Home
Tags
Leslie Rutledge
A recap of the big BHR stories over the past decade or so, plus a big ask.
One of the more unexpected stories of racism that you'll come across.
Why would a campaign on life support spend nearly $6000 on video equipment from August 1 to now?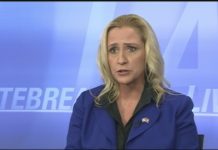 The Ethics Commission will investigate whether Leslie Rutledge violated the law by accepting a contribution from an unapproved PAC.
Republican Attorneys General Association Arkansas PAC gave Leslie Rutledge, who chairs RAGA, $2700. There was just one problem with that.
You are cordially invited to a Sierra Club fundraiser at LR Urban Farming.