Allowing a full-time employee to play mayor on city time is bad enough. Predictably violating the AFOIA to try to hide it is worse.
Forty-two sentences of mediocre work product for nearly $50k. Quite the steal!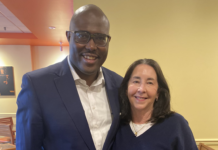 It doesn't matter what Frank Scott's version is. The evidence shows he's lying.
Frank Scott Jr. is campaigning during office hours, using publicly funded equipment. Let's not pretend like that doesn't matter.
Antwan Phillips was an integral part of the LITfest planning while the rest of the board was intentionally excluded. That's a bad look for everyone involved.
The Ethics Commission hands down meaningless fines to both side of the sales-tax issue, while the zoo makes a questionable donation