Antwan Phillips was an integral part of the LITfest planning while the rest of the board was intentionally excluded. That's a bad look for everyone involved.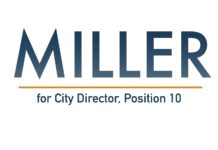 I love it when the rumor mill turns out to be accurate.
Rumor is that Molly Miller is going to challenge Joan Adcock for Little Rock Board of Directors in 2016. Let's hope the rumor is true.