The worst-kept secret in Arkansas politics becomes public record. "Hell hath no fury" and all that jazz.


A bible-based argument for why Sen. Jason Rapert is a Pharisee.
Bobby Altes will tell you that he is pro-life, pro-family, and Christian. His actions will tell you something completely different.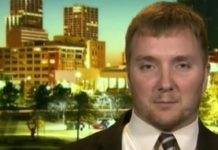 Rep. Josh Miller didn't just oppose the Private Option while receiving Medicaid himself. He opposed it while improving his own access to Medicaid in the future.
When Rep. Nate Bell says it's impossible to kill the Private Option in 2014, what he really means is, "here's how I plan to kill the Private Option in 2014 without actually telling anyone." Yeah...the whole thing is as shady as it sounds.