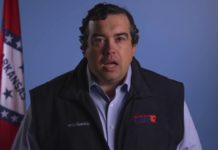 The DPA still hasn't fixed their incorrect FEC reports, is missing financial records, and is being audited by the FEC.
The party's reports are a mess, and we told you so--a year ago.
That "independent investigation" the DPA did into BHR's allegations? It has some glaring errors and omissions. Maybe that was always the point.
How are you going to not follow the rules when setting a meeting about allegations that you didn't follow the rules?
As previously mentioned ...
Yesterday, local media s...