Home
Tags
Arkansas Constitution
Tag: Arkansas Constitution
Jason Rapert seems to think he's going to get someone banished from Conway. That ain't happening.


Idiots, doing idiot things, because they're idiots.
GOP AG Candidate Leslie Rutledge is no longer registered to vote in Arkansas. That's a problem.
At its most basic, "tort reform" is nothing more than a direct assault on Arkansas Constitution and on the principles behind Bill of Rights. When you remove or limit the right of a citizen to have a trial by jury and have the community of his peers decide what his injuries are worth, you subvert Article 2, section 7, of the Arkansas Constitution and you imply that you think the Framers of the Constitution were off base when they included the Seventh Amendment.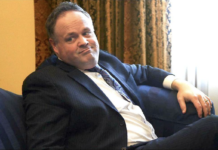 When you ignore your actual job, you can drive around the state for fun and profit.
Max has followed SB113 pr...