Home
Tags
Arkansas Attorney General
Tag: Arkansas Attorney General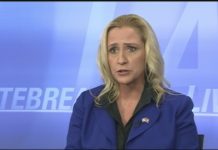 The Ethics Commission will investigate whether Leslie Rutledge violated the law by accepting a contribution from an unapproved PAC.
You are cordially invited to a Sierra Club fundraiser at LR Urban Farming.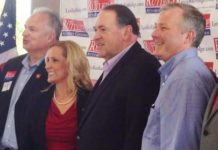 Dennis Milligan can't stop breaking the law. Now Leslie Rutledge is joining in. All for the love of Huck.
The Arkansas Ethics Commission found the safe-harbor provision of the ethics laws applicable to only a small handful of the allegations, and a hearing will be held on the remaining claims.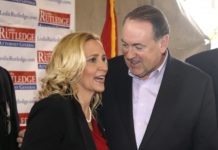 Public servants from the Attorney General's Office at the Huckabee campaign announcement. Election laws? What are those?
Leslie Rutledge said her coordination with an outside group was legal. The Ethics Commission apparently does not think the answer is so clear-cut.