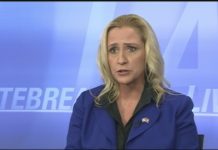 The Ethics Commission will investigate whether Leslie Rutledge violated the law by accepting a contribution from an unapproved PAC.
Republican Attorneys General Association Arkansas PAC gave Leslie Rutledge, who chairs RAGA, $2700. There was just one problem with that.
You are cordially invited to a Sierra Club fundraiser at LR Urban Farming.
When pressed on their trip to Iowa for Huckabee, the AG and Treasurer said they'd taken leave. This was a lie. Let's discuss.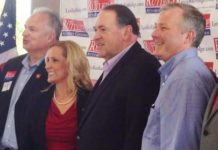 Dennis Milligan can't stop breaking the law. Now Leslie Rutledge is joining in. All for the love of Huck.
On more than one occasion...