Home
Tags
Sen. Jason Rapert
Sen. Jason Rapert doesn't understand why he can't say "white power" if Black people can say "black power." Poor little racist baby.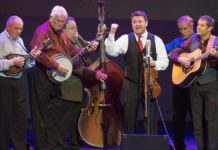 Stop me if you've heard this one: Jason Rapert is fired up and going to propose an unconstitutional law.
Jason Rapert seems to think he's going to get someone banished from Conway. That ain't happening.


In which our hero goes on a talk show and manages to only embarrass his mother slightly.


Isn't there a commandment about lying?


Why is Jason Rapert fighting medical marijuana so hard? Money, of course.