Hiring Trent Garner to a position he couldn't legally hold was only the start of the APDC's screw-ups.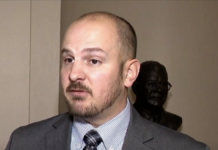 Trent Garner has taken a state job that is prohibited under state law. That's problematic at best.
Being elected Treasurer apparently means the rules of the road don't apply to Dennis Milligan.