Home
Tags
Little Rock Police Department
Tag: Little Rock Police Department
Two vastly different reactions to protestors and a legitimately anti-police group.
I thought Carpenters were supposed to be good at math. Measure twice, cut once, and all that. No? Ok.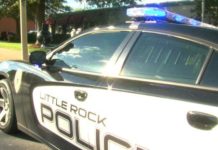 Having solved all problems within their department, the LRPD now turns to a pressing matter: violating the AFOIA with a new AFOIA policy.