Lying repeatedly to avoid service of process for a defamation lawsuit was working for Laurie Rushing...until she ran her mouth on Facebook. Now we can all try to figure out where the heck she actually lives.
Laurie Rushing has a challenger in the Republican primary for House District 26. Let's meet him.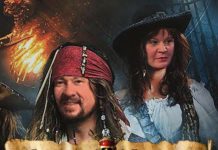 Requests for Admission have been answered by both sides in the Henderson divorce. Ken Henderson and Laurie Rushing do not come out looking all that great, as you might imagine.


Jake Files sponsored legislation to punish "false claims" against the state or local government. In 2017. No, seriously.


You know what's worse than cheating on your wife with a fellow legislator? Doing it while your wife is battling a severe illness.
The worst-kept secret in Arkansas politics becomes public record. "Hell hath no fury" and all that jazz.