Home
Tags
Judicial Ethics
Court of Appeals candidate Cody Hiland is apparently not a huge fan of judicial-campaign rules. So he just ignores them.
The Kemp campaign says judge had no role in fundraising. Sheffield Nelson says that's not true.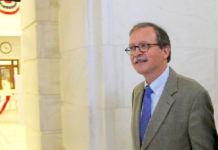 A follow-up on the previous post about Judge Dan Kemp, as seen through some rules of judicial conduct.