Home
Tags
Freedom of Information
Tag: Freedom of Information
Telling multiple lies to avoid providing public records? Not a good look, especially when those records show up.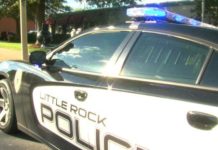 Having solved all problems within their department, the LRPD now turns to a pressing matter: violating the AFOIA with a new AFOIA policy.
Why would the LRSD refuse to comply with a proper FOIA request? None of the possible answers is comforting.
How Daily & Woods' role AFOIA compliance costs Fort Smith taxpayers hundreds of dollars that Arkansans in other cities don't have to pay.
Mark Martin's office still has no plan to follow the AFOIA