Home
Tags
Ethics Complaints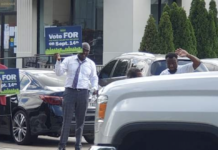 This pretty much had to happen with as bad as those reports were.
Both the pro- and anti-tax groups bungled their financial disclosures to an alarming degree.
When pressed on their trip to Iowa for Huckabee, the AG and Treasurer said they'd taken leave. This was a lie. Let's discuss.