Ethics Commission's twenty-four-page letter details numerous possible violations that are being investigated.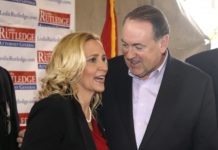 Public servants from the Attorney General's Office at the Huckabee campaign announcement. Election laws? What are those?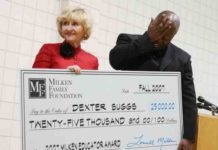 Dexter Suggs's dissertation is not exactly what you would call "academically honest." Not even close. Good thing he's not in charge of any public schools. Oh...wait.
Let's not sugarcoat it: Dr. Dexter Suggs plagiarized portions of his doctorate degree.
Mike Maggio may still be going to prison, but he won't be facing a civil suit for reducing the jury award against Michael Morton.
The Leslie Rutledge voter-registration story is only about Larry Crane if you are trying to avoid addressing the possible felony charge for Rutledge.