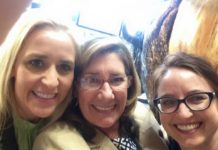 Associate Justice Rhonda Wood is teaching part time at UALR in the fall. Does she not have enough to do as a Supreme Court Justice?
There are a whole lot of sitting judges in Arkansas who have past suspensions that either are or should have been problematic. The fall out grows.
Rhonda Wood issued a statement today about her eligibility to run for Supreme Court. That might not have been the best idea she ever had.
This issue is not going away. How the same ruling that got rid of Judge Fox's opponent might also disqualify Judge Fox and Judge Rhonda Wood.
Judge Mike Maggio has been stripped of his docket and will not hear any further cases at this time. He will still get paid, however.